Warranty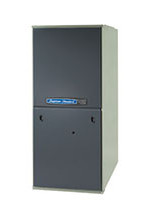 American Standard Platinum ZV Gas Furnace
ON SALE - CALL FOR DETAILS
AccuLink™ connectivity with ultimate comfort and superior efficiency.
Customized humidity and heating control for ideal home comfort.
Remote monitoring and programming.
Quiet operation with energy savings.
Lifetime limited warranty on Platinum Series heat exchanger.
10-year limited warranty on internal functional parts of Platinum Series Furnace.
Optional Extended Warranties is also available and can pay for labor and other costs which are not covered by manufacturer's limited warranty.
Note: For full warranty information please contact CEM. These warranties are for residential use only and some exclusion may apply.
Consumers Energy Management Inc. is Authorized Retailer of American Standard