Warranty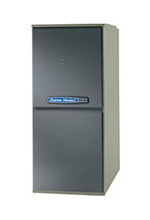 American Standard Silver ZI Gas Furnace
ON SALE - CALL FOR DETAILS
Quiet and affordable heating for your household with a step up in efficiency.
Multi-speed blower motor with consistent and comfortable heating
Reliable performance with multi-port in-short burner
High efficient, affordable with sound-insulated blower compartment
Heat Exchanger with Lifetime limited warranty.
Internal functional parts with 10-year limited warranty.
Optional Extended Warranties are also available. These Extended Warranties can pay for labor and other costs not covered by manufacturer's limited warranty.
NOTE: Ask us for full warranty information at time of purchase. Warranties are for residential use only, some exclusion might apply.
Consumers Energy Management Inc. is Authorized Retailer of American Standard