American Standard Gold ZM Furnace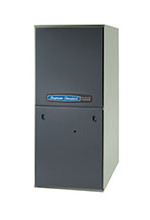 American Standard Gold ZM Gas Furnace
ON SALE - CALL FOR DETAILS
Maximum heating efficiency with superior cozy comfort.
Comfy, even heat distribution from room to room
Equipped with humidity balance and control
Maximum savings on energy costs with energy-conserving operation
The American Standard Gold ZM Gas Furnace is a high quality and high efficient furnace that provides high standard of comfort to your home. This American Standard Gold Series equipped with variable speed technology, or single stage offering has the power to increase your overall system efficiency. Also, be rest assured with the name American Standard as these furnaces are manufactured with quality craftsmanship.
Consumers Energy Management Inc. is Authorized Retailer of American Standard