American Standard Platinum ZV Furnace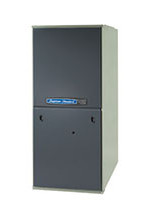 American Standard Platinum ZV Gas Furnace
ON SALE - CALL FOR DETAILS
AccuLink™ connectivity with ultimate comfort and superior efficiency.
Customized humidity and heating control for ideal home comfort.
Remote monitoring and programming.
Quiet operation with energy savings.
The Platinum ZV Gas Furnace is the most efficient and powerful gas furnace by American Standard. With variety of innovative features including AccuLink™ communicating and continuous Comfort-R™ mode, the Platinum Series gives your home maximum efficiency with controlled comfort.
Consumers Energy Management Inc. is Authorized Retailer of American Standard